Trio Pac's Project Stages
Here's how we go from concept to final product.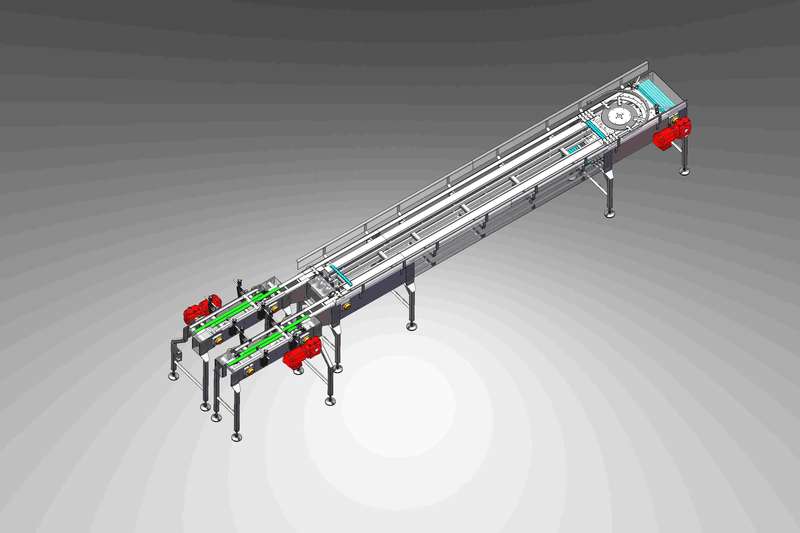 At the end of this first step, the chosen solution is transferred to our team in the Engineering Department who analyzes it in detail in order to optimize all its technical aspects.
Our team will also collect the dimensions and locations of the already existing equipment in your factory to ensure a proper integration.

The Engineering Department will review the initial implementation plan according to the notes they took in the factory.
They will prepare a technical quote and submit it for approval before they start manufacturing.
They will draw a 3D version of all the parts required in the realization of the project.

An assigned project manager monitors and coordinates each stage of the project.
Our "Genius" ERP management system hosts a detailed project planning which allows us to monitor the progress of the work on a daily basis in order to meet the delivery date.

 

All materials are inspected before being used in the manufacture of our conveyors.
For greater accuracy, most parts are laser cut.
All parts are coded and checked before being transferred to our Assembly Department.

Each conveyor is fully assembled and tested at the factory before delivery to ensure its properly running.
To do so, each conveyor system is put into operation with samples of products or containers in order to simulate real production and to make the required adjustments to optimize its performance rate.

Trio Pac has an experienced team in installing conveyors for your projects in Canada or abroad.
These installation services are offered at a fixed price or on an hourly basis.
Our installers are supported by our Engineering Department which provides them with all the necessary documents.

After the delivery of your conveyors, a secure customer area to which you will have access via the Internet will be reserved for you on our website. This space will include:

A general 2D plan of your conveyor or conveyor system;
A 3D drawing your Triopac conveyors;
Assembly and detail drawings where each part is identified by its code to facilitate your research.

Trio Pac offers various training courses to help you operate your conveyor systems in your factory. Our trainings can cover the following points:

Running of the conveyor system;
Resolution of mechanical and electrical problems;
Maintenance of conveyors;
Industrial safety standards and equipment.

Our maintenance department can meet all your needs and respond quickly to emergencies.

 Our technicians are able to respond to a repair or modification request of your Trio Pac conveyors or any other brand.
A large number of spare parts are available on our premises or obtainable from our numerous suppliers.
We also have a special parts manufacturing department available on request.